2009-2014 POLARIS SPORTSMAN 550 EBS NEW PRIMARY DRIVE CLUTCH Complete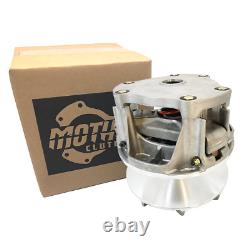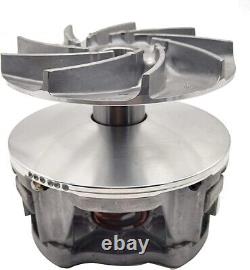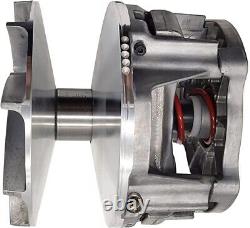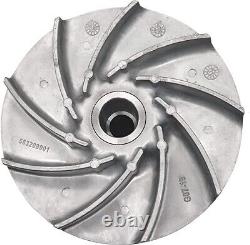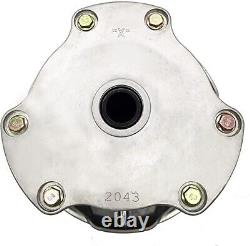 This clutch is made just for Sportsman 550 unlike other aftermarket ones I have seen. Notice this has correct fins and has the much needed reverse threads on the shaft and spider like the original clutch, Reason that is so critical is the clutch mounts opposite end of crankshaft as most polaris models so spins opposite way, others with standard threads will come apart on the crank!
I do guarantee this comes correct for ready to bolt on and ride with weights and spring already in it! The factory clutch came with EBS 1 way bearing clutch oem part number 1322953 and 1322814.
This is the EBS bearing like 1322814 and 1322953 and has same as original driving performance and EBS characteristics as the original clutch. CONDITION: Is new in box and ready to install.
Add a map to your own listings.

---