2020-2023 Polaris Rzr Pro Xp New Hd P90xt Performance Primary Drive Clutch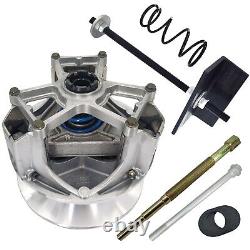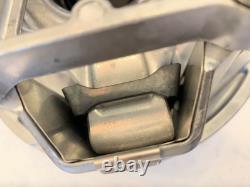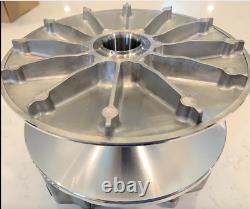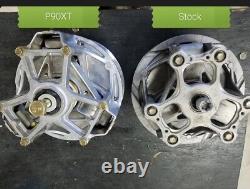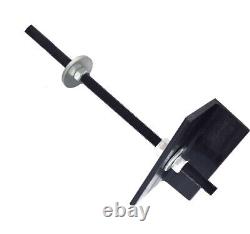 Mother Clutcher complete HD P90XT primary upgrade kit for RZR PRO XP. This new primary clutch has the weights and spring needed for PRO XP pre-installed in it so it's ready to bolt up and use!
The included spring for the secondary clutch needs to be installed in your existing OEM secondary clutch and the compression tool needed to install it is also included! It does away with the failure prone casting flaws that are known to cause the P90X clutch (that came stock on the Pro XP models) to explode at high RPMs.
Another huge improvement with this P90XT type clutch is, its ability to hold more belt grip without slipping at higher RPMs. Which keeps the power on the ground. This also greatly prolongs the life of the belt by keeping the friction and temperature down. By keeping the RPMs down, it avoids hitting the rev limiter at full throttle which eliminates the chance of your engine light coming on and forcing it into limp mode. The only downfall to these and all the P90XT clutches, is not a performance issue but a sound issue. They tick at idle and it is very noticeable if you start it up with the plastic cover off. The reason they tick is due to the design, the spider moves freely in the main basket instead of having buttons which causes them to tick at idle. However, the sound fades away once you give it a little throttle.
UPGRADED HD P90XT PRIMARY CLUTCH (PRE INSTALLED WITH CORRECT WEIGHTS AND SPRING). PULLER TOOL FOR OLD PRIMARY CLUTCH REMOVAL + MOUNTING BOLT FOR THE NEW PRIMARY. SECONDARY CLUTCH SPRING + COMPRESSION TOOL TO INSTALL INTO OEM POLARIS SECONDARY. SHIMS NEEDED FOR PROPER BELT ALIGNMENT WITH NEW PRIMARY CLUTCH.
CONDITION: NEW AND READY TO INSTALL. Add a map to your own listings.

---