2021 Polaris Rzr Turbo Xp New Hd Performance Primary Drive Clutch Upgrade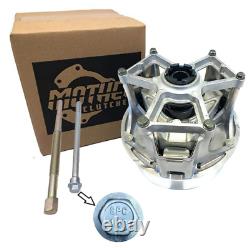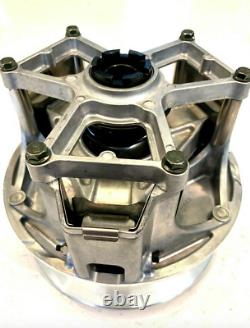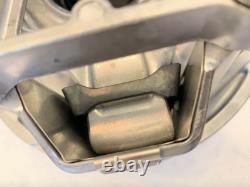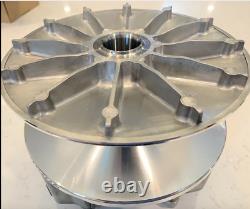 Mother Clutcher complete P90XT HD clutch upgrade comes with correct weight and springs already in it ready to mount up and use on 2021 RZR TURBO XP & S. Mounts up and works on 2021 Polaris RZR TURBO XP. The weights in this are ONLY for 2021 TURBO XP AND S (NOT FOR PRO XP MODELS).
IMPROVEMENTS: This P90XT clutch design is a lot smoother engaging clutch on take-off and does away with the problematic weak casting issues that came on the stock primary clutch. This is a P90XT clutch with the same heavy-duty design that comes on the previous 16-20 RZR Turbo.
It does away with the failure-prone casting flaws that the P90X clutch that came on the 2021 models and replaces it with a more proven design that can handle more horsepower and still not fail. To swap to this clutch you only need the P90X puller tool to get the stock one off, and the new mounting bolt for this clutch. The needed weights and springs are already in the clutch! The only downfall on these has nothing to do with the function of it, but rather a sound.
They tick at idle (when under 2200 rpm) by design for the same reason the OEM RZR Turbo clicks at idle. It is because the spider moves freely in the clutch basket by design, unlike the OEM clutch that it's replacing. FITMENT: FITS ALL 2021 RZR TURBO XP & S MODELS.
CONDITION: New and ready to install. GUARANTEE: guaranteed that it will be exactly as seen and described.

---